VIII Eastern Economic Forum discussed Professionalitet Federal Project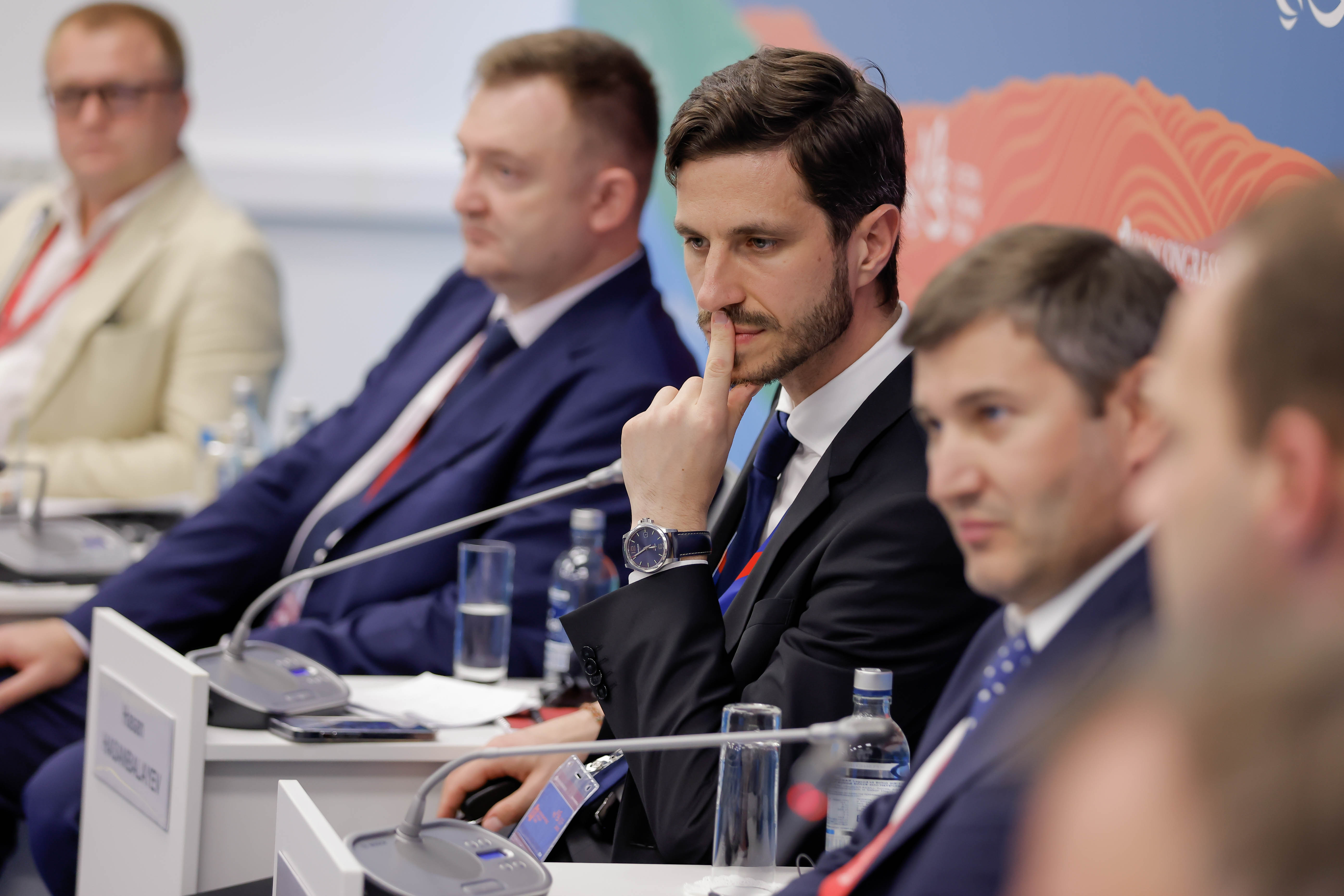 Forum participants discussed the project and noted that the Russian Far East economy demand in qualified personnel is growing. Working professions have become a conscious choice of younger generation more and more often, guaranteeing a successful career start. Today, Professionalitet is transforming education in colleges and vocational schools, involving business in personnel training. Participants in the discussion emphasized the necessity of balancing the system of secondary vocational education and employers' requests, updating educational programs and establishing a dialogue between business and educational institutions of the Far Eastern Federal District.
Executive Director for Social Development, Far East and Arctic Development Corporation.
In 2022, GORA together with Kamchatka Polytechnical Vocational School were the first in Russia to launch training of mining specialties as part of Professionalitet Project in Kamchatka Krai.
Deputy General Director of GORA company.
In the coming years, Kamchatka Polytechnical Vocational School plans to train at least 200 skilled workers and mid-level specialists under Professionalitet project ordered by GORA.
GORA allocated 100 million RUR to co-finance Professionalitet  in 2022-2024, additional 100 million RUR were received from the federal budget and 30 million RUR from Kamchatka Krai budget. The money was used to purchase modern training equipment, as well as to repair and re-equip classrooms and workshops.
GORA has allocated 100 million rubles for co-financing of «Professionalite» in the period from 2022 to 2024, with another 100 million rubles received from the federal budget and 30 million rubles from the budget of Kamchatka Krai. The funds were used to update the curriculum, purchase modern training techniques and equipment, as well as repair and re-equipment of classrooms and workshops.